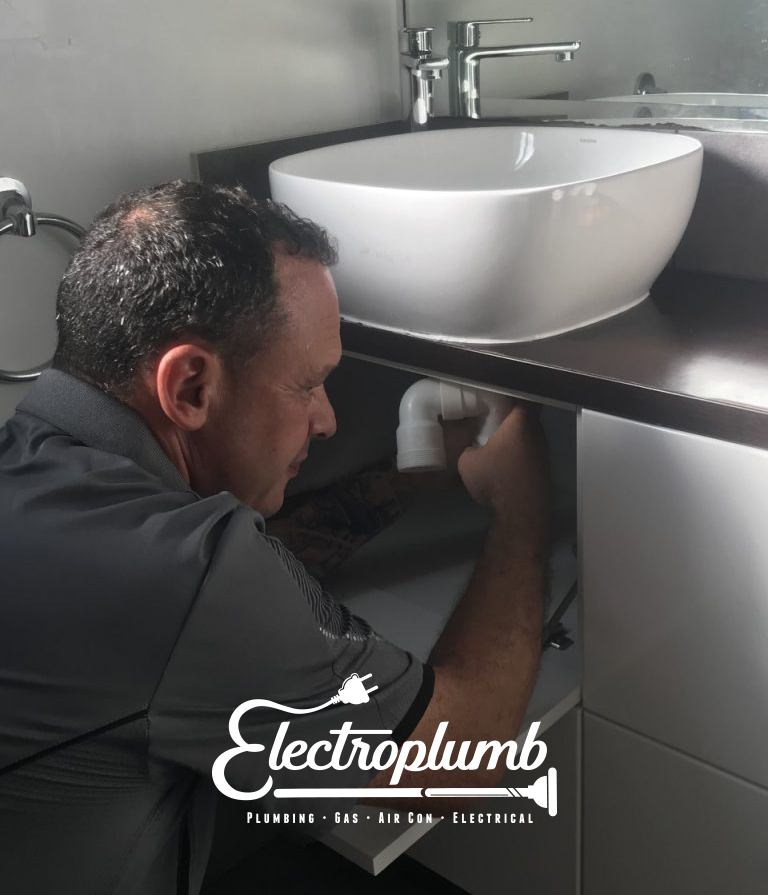 Are you planning to get an plumbing maintenance service or get your bathroom and kitchen renovated? Do you know that it takes extensive work to get your household remodelled? Part of the renovation process is making sure that your plumbing functions well and does not create problems in any of your pipes at home.
Whether it be bathroom renovations or kitchen remodelling, regular plumbing maintenance should be properly observed. As homeowners, it is your prime responsibility to check your pipes and systems for any plumbing defects that need to be fixed immediately. It is important to inspect your plumbing system at home. Systems that are working perfectly fine helps minimise downtime to avoid clogged and stuck up pipes.
Here, you will understand how plumbing works. Learn and identify the most common plumbing problems in your household and know when to call a professional to assist you with your plumbing needs. Read these helpful scopes below:
How Does Plumbing Work?
Plumbing encompasses a system of pipes that either controls water flowing in faucets or removes waterborne wastes. It follows a major water supply system that provides water for consumption in the entire house.
It is installed in various parts of the house, which includes kitchen and bathroom sinks, toilets, bathtubs, showers, washers, and other water-related fixtures. The drain-waste-vent lines are installed to carry sewage and greywater to septic tanks.
A plumbing system may be installed with different kinds of pipes. It could be steel, copper, or plastic. These materials have distinct usage according to the renovation needed for a home. Steel pipes are used for larger piping purposes. They are best used in big buildings like apartments or commercial infrastructures. However, steel pipes are more prone to internal rusting and corrosion.
Meanwhile, copper and plastic are widely used in residential spaces or other domestic types of buildings. These are installed in areas where there are no extensive procedures needed. Whether it be high-pressure pumps or not, regular plumbing maintenance is highly required.
Aside from having these pipes installed in your home, another important factor to consider is understanding the gravity and air pressure in the lines. The plumbing system is built with two distinct subsystems. Each has contrasting roles, one is for freshwater functions, and the other is for water wastes to sewers and septic tanks. Plumbing takes a major role in house building. It doesn't just promote sanitation to homes but proper water activity as well.
Common Plumbing Problems in Your Household
There are a lot of plumbing problems that will definitely affect your activities at home. Below are some of the most common:
Dripping Faucets – This simple problem does not only irritate you but also increase your water bills. Sometimes, it keeps homeowners awake at night just to find a way to stop or block the dripping. It increases the rate of water misuse and it greatly contributes to water wastage. Fixing this problem will require you to make use of the correct tools.
Clogged Shower Drains – A slow draining shower sink is caused by clogged up hair or soap. While it may be easy to remove waste from the surface of the sink, there are still waste under that needs extensive work. It's either the pipe is clogged, or small debris have blocked the passageway.
Leaky Pipes – This problem is sometimes caused by irresponsible jamming of waste materials into sinks. The leaks are frequently seen in joints. This will also result in walls and floors damages.
Clogged and Running Toilet – If your toilet's flapper valve doesn't work well anymore, maybe it's time to replace it. This means that the inner parts of the toilet have stopped functioning, causing more water to run and the toilet to clog. While plungers may be used as a countermeasure, it's still best to have it fixed by a professional.
Low Water Pressure – Mineral deposits that stick in pipes may cause to break the passageway and affect the water pressure. Instead of a gush, only little droplets of water will come out from the faucet. This is the best time to call for an emergency plumbing service.
Preventive Plumbing Measures
Before calling professional plumbers, there are preventive plumbing measures you can do at home. These are as follows:
Check Water Pressure – Make sure to always check the water pressure in your faucets and other water systems. You can be smart to add a pressure regulator to your faucets to monitor the water pressure in kitchen or bathroom sinks. Make sure to include this during your regular plumbing maintenance.
Avoid clogging your sinks – To avoid clogging problems, especially in your bathroom sinks, clean the draining area and remove loose hair or soap. Also, tidy up sediments in showerheads and other water sources that may affect the water pressure.
Check all pipes at home – Check if there are water leaks in exposed pipes in your home. This can be seen in the bathroom and under the kitchen sink. Check if there are leakages or any unwanted cracks in pipe walls. Also, identify any clogs in toilets to avoid any related problems.
Call a Professional Plumber
Take all your hassles away and call a professional plumber to assist you with your plumbing needs. Electroplumb provides all-in-one emergency plumbing service in Brisbane. Whether it be plumbing, gas, aircon, or electrical services, rest assure that Electroplumb will do the work for you at affordable rates. So, what are you waiting for?
Contact us today and let us pacify your plumbing needs. Chris, a professional plumber in Brighton, will help you all the way in keeping your plumbing system in good condition. Call 0452 477 612. You can send us an email at chris@electroplumb.com.au.