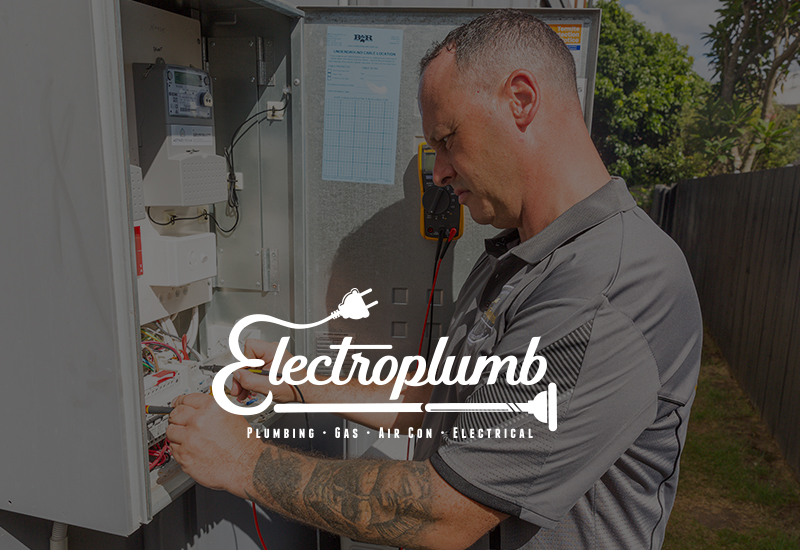 Got some electrical problems at home? Perhaps you have considered doing the repairs yourself, and why not? After all, you can save money and the problem seems simple enough. However, DIY repairs might do more harm than good. When DIY fixes go wrong, you might be faced with a bigger problem than the one you previously had to deal with. Are you really willing to take the risk? Why not hire a professional electrician in Sandgate instead?
If you reside in Sandgate, there are multiple benefits to getting professional help from your local providers. In this article, we are going to hash out all the reasons why you should hire an electrician in Sandgate. If you haven't considered this option already, perhaps some of these points would convince you to try.
1. Get the job done right the first time around.
Professional electricians in Sandgate, or in any other locales, are well-trained in their area. No matter how complicated your electrical problems are, they are trained to find solutions that work. They can also spot the root of the problem the first time around, so you no longer have to deal with more problems later on.
Getting a quality job done right away is one of the strengths of professional electricians. It also ensures that your electrical wirings are running in excellent condition. So, when you are fumbling around in the dark you can just switch on the light and not worry about having it fixed again. This is why hiring one is essential if you want to skip the trials and errors of DIY repairs.
2. Skip the hassle of multiple repairs.
Speaking of trial and error, another benefit of having an electrician is that you don't have to go through the hassle of multiple repairs anymore. With a professional electrician by your side, you can save yourself from a lot of frustration and stress. DIY repairs can only do so much. Once things go out of your depth, you can find yourself in quite a stressful situation.
You already face a lot of stress from the daily grind, why bother yourself with the electrical problems at home? Convenience does have a price, but with the right provider, you can strike a deal that won't cost you as much. Hire a professional and see the wonders it can do to your peace of mind.
3. Save money from greater repair costs.
People often stay away from professional help thinking that it will cost a lot. They don't realise that in the long run, avoiding professional services would cost them even more. The quality of non-professional repairs are not guaranteed, and in some cases, may even lead to further damages. If you are seeing the pattern here, you can tell that further damages will then lead to greater repair costs.
Having a good electrical system is not only a necessity, but it is an investment. As such, invest in good value services that will not let you down. Would you rather pay for quality repairs today? Or would you rather skip it and worry about the higher costs later? The choice is yours.
4. Keep your home safe and secured.
Faulty electrical repairs are just as bad as the faulty electrical system itself. Repairs that are not supervised by a professional can pose dangers to your home. Electrical surges, electrical shocks, and fatal short-circuits can all be dangerous effects of wrongful repairs. It needs more than just an online tutorial to truly master the art of electrical repairs. Keep your home safe and secured with trusted electricians in Sandgate.
5. Organise your wiring systems better.
The benefits are not only functional, but they cover aesthetics as well. If you wish to hide your cables away, but haven't really figured out a way to mask such nuisance, then reach out to your preferred electrician. They should know how to organize your cables and wirings so it looks neat and clean.
Doing so will not only keep you from tripping all over the wires, but also helps keep your walls, floors, and ceilings wire-free. We know how much of an eye sore wirings can be. Communicate to your electrician about finding a way to keep your cables tidy, if you have this particular dilemma.
6. Experience customised services.
Professional electricians rarely give out cookie-cutter advice and services to their clients. Most of the time, and especially if you have had the luck of finding a good electrician, they would provide services and solutions that are suitable for your specific situation. They have customised services that are apt to the customer's particular problems and needs.
They understand that customers have different needs. So, they will also adjust their services accordingly. This helps ensure that the fixes match the identified problems, instead of applying a generalised repair to all kinds of electrical trouble.
7. Enjoy exclusive rates and offers.
Who doesn't enjoy the occasional deals and discounts, right? Hiring an experienced electrician in Sandgate can open up various opportunities including getting access to exclusive rates and offers. When you have built a pretty solid connection with an electrician, you can negotiate and haggle prices more freely. Just keep in mind that you should never cheap out on quality work.
Where can you find a good electrician in Sandgate?
Good electricians in Sandgate are easy to find. But if you are looking for ones that are greater than good, then turn to Electroplumb. We have a professional electrician who can service homes and properties in the Sandgate area. With over 25 years of experience in the industry, Electroplumb can handle anything and everything when it comes to your electrical systems.
Interested? Work With Us Now
Here at Electroplumb, we stop at nothing until we get to the heart of the problem. We oversee electrical repairs from start to finish, and do the heavy lifting so you don't have to. If you are looking for trusted electricians in Sandgate, look no further than the ones from Electroplumb. Contact us today. Don't worry, the initial consultation is on us!