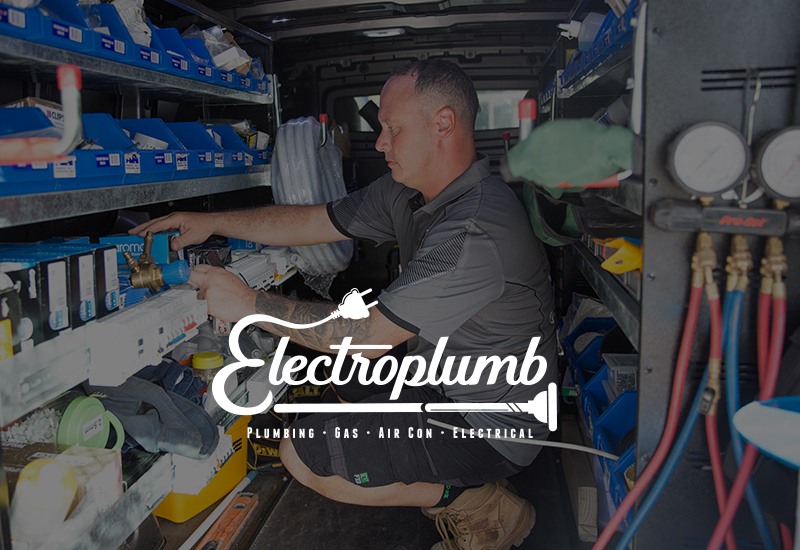 Plumbing emergencies can get very stressful, especially if they caught you in a bad time. But these emergencies always happen regardless of whether you like it or not. They're an inevitable part of owning a home or managing a property. Though it's easy to just shrug them off and leave them until it's convenient, doing so can spell the difference between safety and danger. Can you risk going without an emergency plumber in Brisbane?
Skip through the gruelling nightmare and contact a reliable emergency plumber in Brisbane as soon as possible. Fix the issue fast, and avoid facing more severe consequences later on. If you are not sure whether to work with an emergency plumber or not, here are some reasons why you absolutely should:
Enjoy access to 24/7 plumbing services.
Emergencies happen when you least expect them. It doesn't matter if it's in the middle of the night or the weekends, either way, it is such a hassle. But the normal working hours do not usually apply to emergency plumbing service providers. Day and night, they keep their lines open to ensure that your plumbing problems are solved right away.
Why is swift service important? Well, in plumbing emergencies, you are racing against time. Wait too long and you risk suffering from more damages later on. A local emergency plumber in Brisbane can arrive right at your doorstep in a minute, so you don't have to push the repairs off until it's too late.
Get back on track in no time.
A home's plumbing system can be akin to the veins we have on our body. When one part malfunctions, we can be incapacitated. The same is true with the rest of the home. Plumbing emergencies can cause you to halt all dishwashing tasks, leaks can damage parts of the house, and clogged drains can discourage you from doing your business. The list goes on.
Don't leave your home in bits and pieces, and make sure it is operating smoothly with an emergency plumber. Your home, after all, is supposed to be your sanctuary away from work. Why not invest in making it more convenient to live in?
Avoid major accidents.
Burst pipes, heating gas leaks, uncontrollable water leakage – these are just some of the notorious plumbing emergencies that can lead to major accidents if not taken care of properly. These are things you never ever want to ignore. Doing so can have regrettable consequences.
Keep your home safe.
Adding on the previous point, emergency plumbers can help keep your home safe. By fixing plumbing emergencies as soon as possible, you can ensure that your home is safe and secure. Protect yourself and your family from these situations and work with an emergency plumber.
Save time and money.
Putting important plumbing repairs off for another day can worsen the damage. You might be thinking that your plumbing system can survive a day without repairs, but this is not always the case. Perhaps if it was just a tiny leak or clogged drain, but not when the rest of your home is at stake. Putting it off can lead to more damage, and more damage leads to bigger repair costs.
Why not just save yourself the time and money by going straight to an emergency plumber? You might be thinking that hiring an emergency plumber is expensive, and yes, it does cost more upfront. But you have to realize that you will end up spending more by delaying the repairs.
Experience expert and professional support.
Another thing you have to remember when it comes to plumbing emergencies is that DIY fixes rarely ever work. If you have experience in plumbing, then perhaps you can try your hand at it. But even then, you still take the risk of worsening the problem.
Patchwork repairs are temporary and can cause more harm than good. On the contrary, emergency plumbers are experienced in their field, well-trained, and professional. Plus, they also have the proper tools and equipment necessary to get the repairs done right. From consultation right down to post-repair check-ups, they can handle everything. You need not lift a finger!
Worry less about the problem.
Do plumbing emergencies get you stressed out? We totally understand. It can be frustrating when you wake up to a problem. At least with trusted emergency plumbers by your side, you can have most of your burden lifted. All you have to do is sit back and relax while they fix it for you.
Build a solid partnership with an emergency plumber you trust. This way, you will never have to experience the stress and frustration of plumbing emergencies ever again. We highly recommend doing this, especially if you suffer from recurring plumbing problems. Hiring professional emergency plumbers might finally put an end to that. Plus, they might even give you better rates.
Watch out for insurance!
Did you know that doing your own plumbing fixes can affect your home insurance coverage? Depending on which state you live in and the kind of home insurance you have, you might forfeit your insurance if you incur more damage through DIY fixes. In some cases, you might even be forced to pay for the damages. Headache and stress all over again!
These problems are virtually non-existent if you hire an emergency plumber who offers insurance coverage. If they inadvertently cause more damage, they will be liable to pay for it. As you can see, there is more benefit in facing the problem head-on rather than tip-toeing around it.
Got an emergency? Call us now.
For plumbing emergencies, Electroplumb has an emergency plumber in Brisbane who you can trust. For 25 years, we have serviced countless homes and properties in the area. We provide assistance and custom-made plumbing solutions whenever you need it.
We know you value quality above all. This is why we cover anything from the installation and renovation to other miscellaneous services just to bring an end to your plumbing troubles. Our initial consultation can be availed for free as well!
Try our round-the-clock plumbing services today and experience the difference!